mBCA brought to light in Fitness Assessment Test of Philippine National Athlete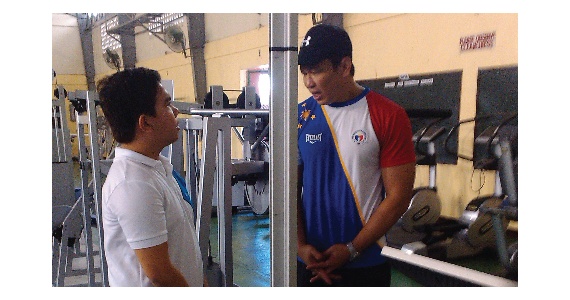 mBCA—Medical Body Composition Analyzer was brought into play during the Fitness Assessment Test of Philippine National Athlete last May 4-5, 2016 in PhilSports Complex, Pasig. Mr. Jimbo Saret, head of Philippine Olympic Committee Sports Science Program in the Fitness Assessment Test of Philippine National Athletes, also a share holder of Peak Form clinic in Bonifacio Global City directed by Dr. Edgar Eufemio, and became the coach/trainer of Pinoy Biggest Loser: Pinoy Edition requested the medical body composition analyzer to use in Fitness Assessment Test.
Initiated by Wellness Pro Incorporated's product specialist, draw on how's to use the equipment as well as the other functions of such which carries a multifunction with a clinically validated data and precise measurement from its parameters. During the test, athletes were assessed in different categories  such as sports vision test, sport psychology assessment, physical test and medical body composition test. Over a hundred athletes have been stepped on the scale and they could readily get their print out of their results in just a few minutes.
Medical Body Composition Analyzer carries fast and easy assessment of body composition e.g. fat mass and body water. Medically précised validated against gold standard measurement results, six modules for varied analysis of measurement data, simple and convenient entry and read-out of results on swiveling touch screen display, network compatibility with 360° wireless technology, electrodes on handrail give patients a firm stance and ensure reproducible results and integrated scale with a weighing capacity of up to 660 lbs. Packaged with PC analytic software to allow the device transfer data and measurements wirelessly into any electronic medical record system and option of compiling and printing patient's examination result. Another is the measuring station that transmits height and weight measurements to existing printer. mBCA is also ideally adapted to the working conditions in hospitals and medical practices.
Because it is highly wrought by the purveyor, many-faceted mechanism has been introduced and launched by getting the body composition which is also highly recommended most especially to players or athletes.